Frequently Asked Question
---
Q: What is the book and project about?
A:
"Predicting The Next 100 Year Corporations" is about the art and science of foretelling companies which are positioned to last for at least 100 years. Twelve corporations are featured, but more are discussed, and there's a bonus company. The prescriptive and predictive nature of book is rooted in empirical analysis. As the sub title says; "we'll dissect corporate DNA at the molecular level to forecast longevity." It's an engaging book, you will have the chance to rate each company digitally and manually.

A:
Rating brands and the book's promotion are open to the public as a crowdsource project. Anyone can contribute to the book's success by rating corporations, sharing on social media or donating. Rating delivers transparency to brands, and the results are published in the book. Please note, sincerity is the barometer which brands will use in improving the goods and services that we buy.
Q: Why do you need pre orders to write a book?
A:
The book industry is similar to the music or film industry, without a big publisher behind an author, the book might not even get the chance to sit on the shelf to gather dust. This book deserves more.

A:
The purpose is to signal to, and show publishers that people can't wait to read the book. It helps in securing a book deal for wider distribution. Publishers will be inspired once they see we've reached or exceeded our $10,000 pre-order goal.

A:
The funds will assist in putting together an exciting Strategy, Entrepreneurial and Tech conference.

A:
Finally, if billion dollar companies such as Telsa, Bugatti and Boeing are not too big for pre-orders, then, we are on the right track.
A:
Contingent how generous the donations are, we'll integrate technology which interfaces to blend the physical and digital worlds together for a better experience.
Q: What will pre order funds be used for?
A:
The funds are payment for pre ordered books, which we have to ship or deliver. Extra funds will cater for a variety of things, such as maintaining back end operations and logistics; custom website, purchasing swag (T shirts, pen, hats) book and personnel transportation and much more.
Q: If I pre order now, how long does my receipt last, in order to get my book?
A:
No need to worry, your receipt is valid indefinitely. Aside from receiving an email from Go Fund Me or PayPal, we record everything internally. There's also a (Thank you!) email which goes out to everyone, it too serves as proof.
Q: What's in it for me (WiiFM)?
A:
In the near future, you can point to your digital bubble head and proudly say I had a hand in it, I supported the project.
A:
We'll notify you about the "The next 100 year corporations" business conference.
A:
Help bring something culturally significant alive.
Q: Donation/Pre order: if I donate $25, what does it get me?
A:
You will receive the book at no extra cost, shipping and handling included.
Q: Donation or Pre order: what if I donate more money e.g., $50 to $1,000 plus or more, what does it get me?
A:
Take a look at the image below, it shows how we thank and honor donors at different levels.
Q: Why do some supporters have extra adornment or decorations on their digital bubble head?
A:
They donated higher amounts, which represents their level of interest or faith in the project. Hence, we decided to thank them and show appreciation in a special way.
Donation Tier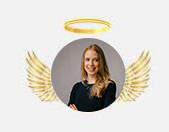 Diamond
$1,000 Plus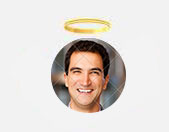 Platinum
$500 - $999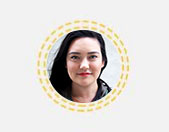 Gold
$250 - $499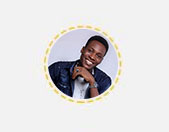 Silver
$100 - $249
Bronze
$25 - $99
Copper
$5 - $24
Q: How else can I support or help, if I don't a lot of money?
A:
If you are an influencer with tens of thousands of followers or more, feel free to send a message
Q: How did you choose the 12 Corporations and the extra one?
A:
There's not enough room here to explain everything, reading the book will provide the answer.
Q: Why does PayPal have [Donate button] and Go Fund Me has [Pre order button]
A:
PayPal does not have a Pre order button, instead they offer a Donate button, but we still wanted you to know that your donation guarantees your book. That's why Go Fund Me's Pre order button is placed side by side with PayPal's Donate button. Using either (PayPal or Go Fund Me) accomplishes the same goal, choose your preference. However, our preference is Go Fund Me, because the transparency motivates others.
Q: Can I upload my photos here?
A:
If you purchased the book online, or in person at a book event, please follow this process.
(1) Upload your head shot photo
(2) Follow up with an email, using [Please Add My Photo on the Memory Wall ] as the subject line.
(3) Upload your receipt for the book purchase; it serves as proof, in order for admin to upload your photo. If it is a donation such as; Diamond all the way to Bronze, include your transaction receipt image from Paypal, so that admin can categorize properly.
Q: How does rating a company contribute to the book?
A:
The results will be published in the book. Hence featured corporations will know what customers think, and how they really feel.
Q: What else is there?
A: There's one more surprise
if you subscribe we'll notify you at the right time.