A technophile with an MBA in Strategic & Business Management. Samuel is an award-winning marketing executive who was recognized as one of the "Top 100 Leaders in Marketing & Advertising 2020-2021."  He possesses over 19 years of experience. His experience in corporate America covers; management consulting, digital strategy, digital marketing and banking. Sales highlight; he generated $1.5 million within 1.5 weeks, which was 10x higher than the quarter's benchmark. Over the years at the same top U.S. bank, he generated tens of millions in new business. His first love was Finance which he still likes, but his passion and proclivity are entrepreneurship, technology and corporate strategy. He launched his first internet company in 2008; a sports Social Networking platform which the fans of all 30 baseball teams could interact with. He enjoys conceptualizing and building enterprise, digital and social products. His passion for strategy came about when he was 12, while playing Tic-Tac-Toe, also known as X and O. He didn't know what strategy was then, but he loved the game. Practicing for months improved his proficiency, thus making it easier to memorize the different permutations a player could execute after their first letter was drawn. Samuel enjoys teaching and motivating teenagers, as well as young adults. Either fortuitously, or the handiwork of the invisible hand; he has been privileged to cross paths with business and world leaders. They include the former U.K. Prime Minister Mr. John Major, the former Brazilian industrialist Eike Batista (in his prime), both of whom he had a one-to-one with, and Henry Kravis of KKR. This is not a shameless name-dropping exercise; they are mentioned because of the unfortunate and inexplicable life story which ensued, and led to a difficult path for years.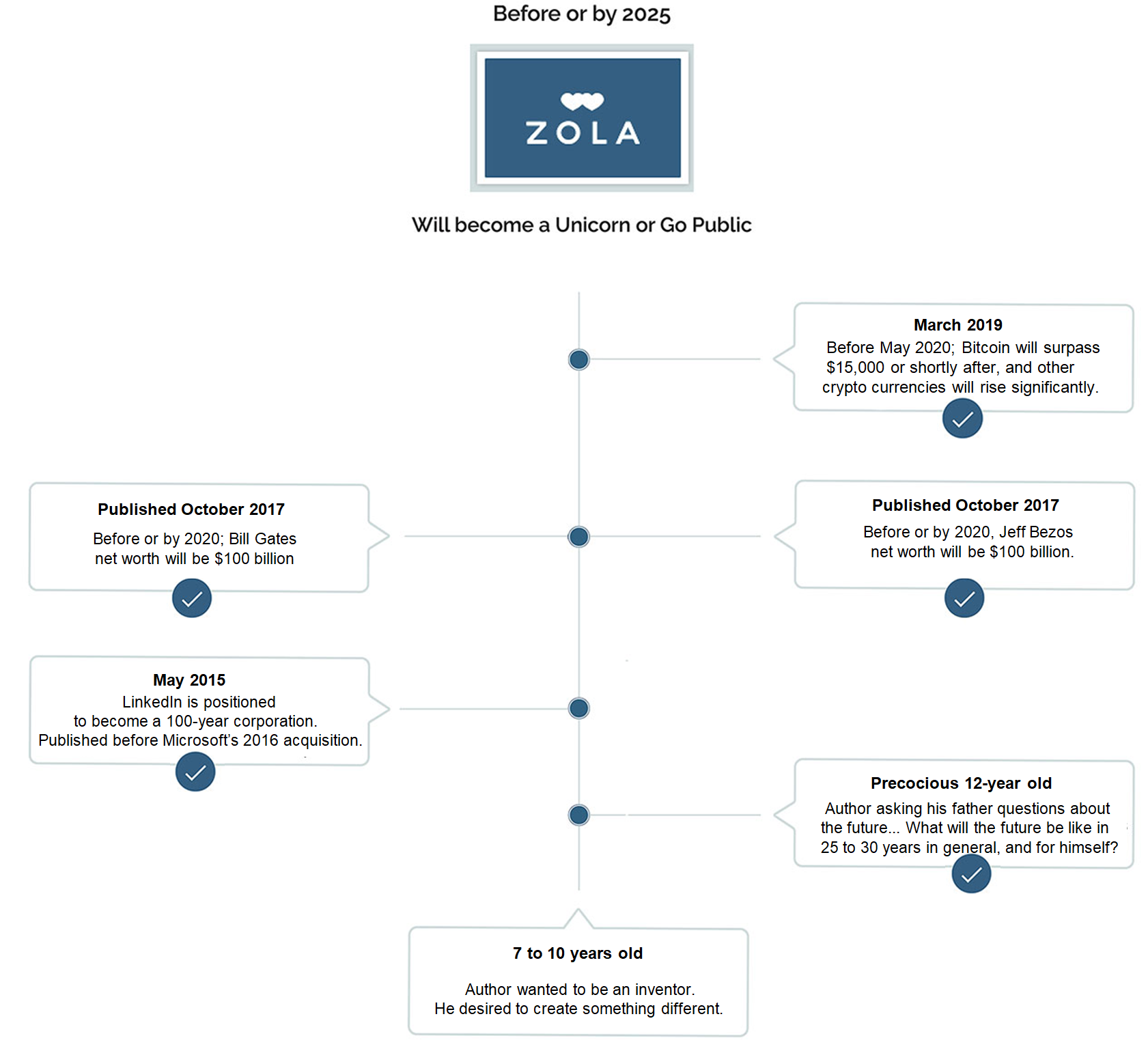 Zola becoming a Unicorn, or going public was predicted 11/11/2018
Bitcoin to surpass $15k was predicted March 3rd 2019 when the price was $3,748.